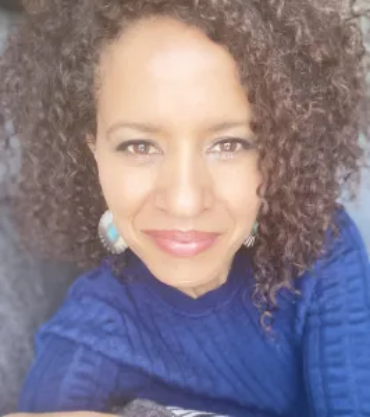 Rayné Ventimiglia, LCSW-S
Rayné Ventimiglia is a licensed clinical social worker and the founding owner and State Board approved clinical supervisor for Let It Rain Psychotherapy, PLLC. She earned her Bachelor of Social Work degree from Texas Woman's University and earned her Master of Science in Social Work from the University of Texas at Arlington. Rayné established Let It Rain Psychotherapy while serving as Program Director for Resolana, a program of Volunteers of America. Among many other responsibilities at VOA, she established a dialectical behavior therapy skills group for incarcerated women in Dallas County Jail (Lew Sterrett) who struggled with addictions and unresolved trauma from childhood abuse and/or relationship violence. She also added faith-based programming, grief support, and she supervised social work and criminal justice student interns.  
Rayné also worked as a program therapist in a behavioral health facility for children/teens and their families. She helped kids and teens who struggled with severe depression, anxiety and other mood problems and behavior issues including issues related to being adopted (attachment disorder). She used a combination of psychotherapeutic interventions to help families and kids/teens mend their relationships including Cognitive Behavior Therapy (CBT), Dialectical Behavior Therapy (DBT), Solutions-Focused Therapy, and Motivational Interviewing. She relished the opportunity to witness the transformation in many kids/teens and their families.
Rayné specializes in treating childhood trauma and interpersonal relationship problems and is certified in DBT. She uses other modalities too, including EMDR, Emotions Focused Therapy (EFT), Acceptance and Commitment Therapy (ACT) and Cognitive Behavior Therapy. She finds satisfaction in providing mental and emotional therapeutic support to individuals and couples who are committed to transformation. 
Sarah Billingsley, LCSW
Sarah Billingsley grew up in a military family and is passionate about working with families serving in our armed forces. She understands first-hand the struggles military families experience and their unique needs. She specifically has a passion for working with children and teens in military families- helping young people to address the impact of their unique experiences and emotional needs. She has experience working with individuals struggling with PTSD, secondary PTSD, substance use disorder and other addictions. Sarah is former  Program Director of the Resolana Program at Volunteers of America Texas which works with women incarcerated in Dallas County Jail. She oversaw this gender specific, holistic, rehabilitative program while the women are serving time and when they are released back into the community. She also has experience working for Nexus Recovery Center where she treated women with children or who were pregnant and in recovery from addiction. Sarah uses Cognitive Behavior Therapy (CBT) and Dialectical Behavior Therapy (DBT) to help individuals recover from co-morbid disorders- addictions plus mood and anxiety disorders including depression, bipolar and generalized anxiety.
Sarah earned her Bachelor's degree in Social Work at the University of North Texas and went on to receive her Master's degree in Social Work at the University of Texas at Arlington with a focus in Mental Health and Substance Use.
Sarah is currently accepting new clients.
If you are currently struggling with the effects of trauma from your past, Sarah is here to help. Call to schedule your appointment with her: 214-629-5245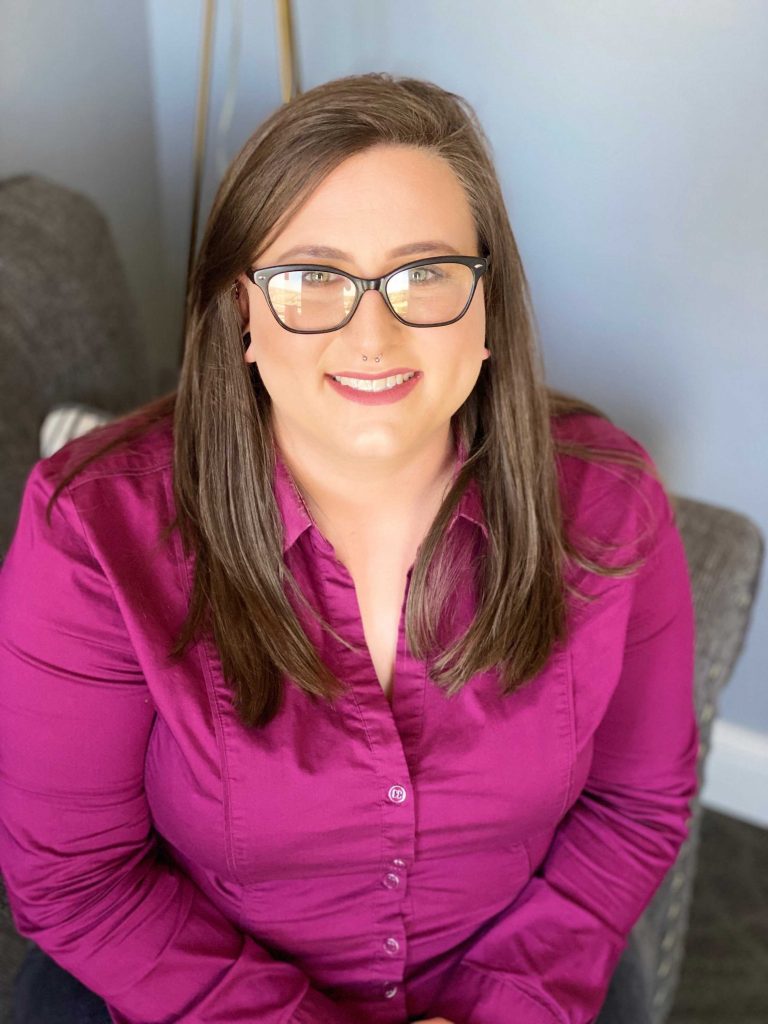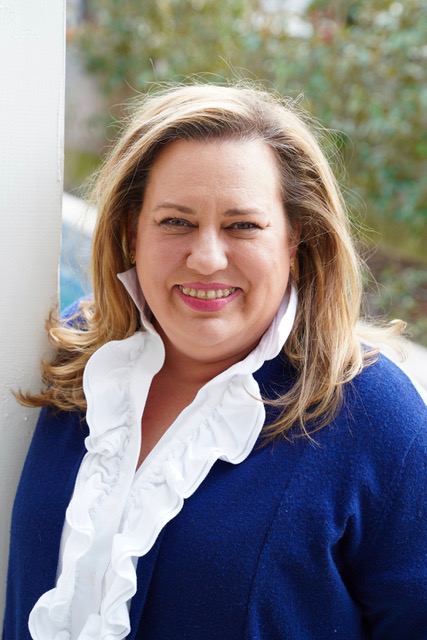 Honea Henderson Owens, LMSW
Honea worked in the banking, finance, and real estate world before changing careers and becoming a therapist. Through personal life events, Honea became acquainted with social workers and therapy for trauma. This led her to return to school to focus on helping others navigate significant life events in a healthy and supportive way. Honea earned her Bachelor's Degree in Interdisciplinary Studies at the University of Texas at Dallas. She returned to the University of Texas at Arlington and earned her Master of Social Work degree. She became licensed in the State of Texas and is pursuing her Licensed Clinical Social Work designation. Her background and life experience give her a unique perspective on areas of stress and struggle in people's lives.
Honea found her practice focus through providing group and individual therapy to women leaving the sex trafficking industry. She worked at New Friends New Life in Dallas as a mental health clinician providing both group and individual services to her clients before deciding to leave agency work for private practice. She is trained in basic and advanced scripts for Eye Movement Desensitization and Reprocessing (EMDR). She has a background in teaching Dialectical Behavior Therapy (DBT), Cognitive Behavior Therapy (CBT), and Trauma-Focused Cognitive Behavior Therapy (TF-CBT) to clients through group and individual sessions. Her current client focus is on trauma-related issues including anxiety, depression, and co-morbid substance abuse support. She continues to pursue additional training and follow research in her areas of interest to provide clients with the most up-to-date and effective techniques and methods available. She is accepting new clients 13 years and older for individual, couples, and family therapy via telehealth with some in-person sessions available.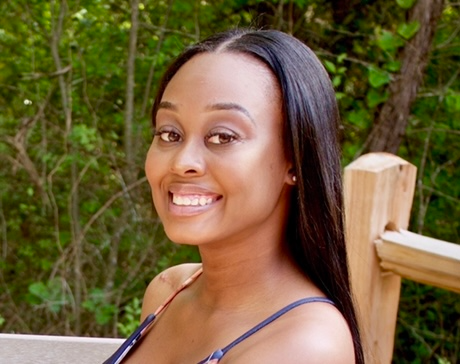 Melanie Cephas, LMSW
Melanie Cephas is a Licensed Master Social Worker who specializes in working with youth, adolescents, young adults and adults with behavioral and emotional difficulties. She has earned her Bachelor's degree in Sociology and Master's degree in Social Work at Baylor University with a specialization in Clinical Practice. Melanie has worked within a wide range of capacities including residential treatment, anti-trafficking, school counselor and private psychotherapy practice. To meet each client's individual and unique needs, she uses a variety of therapeutic interventions appropriate for her clients such as DBT, CBT, EMDR, TF-CBT, and TBRI.
Her primary work has been working for an anti-trafficking agency where she worked with high risk young women ages 12-22. Most of her clients have experienced at least one form of abuse- physical, verbal/emotion and/or sexual. They often witnessed or experienced domestic violence, misused substances, struggled with low self-esteem, and/or struggled with depression/anxiety or behavioral difficulties. 
Melanie has a special passion for working with youth, adolescents and young adults that suffer from childhood trauma. She has the skills to assist those with low self-esteem, struggle with self-harming behaviors, and who may have developed PTSD or anxiety, bipolar disorder, or major depression. Facilitating groups for teens is what she enjoys. Melanie also provides family therapy and has worked with couples. At Let it Rain Psychotherapy, Melanie offers therapy for individuals, couples, families and teens and is currently accepting new clients. She is under the clinical supervision of Rayné Ventimiglia, LCSW-S. You can call Melanie at 469-509-8766.